Payment Goal
98% Completed
Thank you for your support! Once we cover our monthly maintenance costs, we heavily re-invest in creating new features and gamemodes, or fixing bugs.
Top donator this month!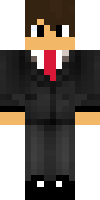 Ocin530
Supported the most this month.
Top Supporter
Ocin530
supported the most this month
Thank you to our recent supporters
Questions?
If you have any questions about a purchase, or are experiencing any technical difficulties, please open a support ticket here.
mcfoxcraft.com
247 / 1000 players online.